Ups Grade Chemicals, What exactly is High-End Chemicals an Ammonium Hydroxide High-Grade Chemicals It is a strong-smelling, colorless liquid that commonly goes by the name ammonia El Water Treatment Agent, which is often found diluted in several household cleaning products. High Purity Chemicals
Applications
Household cleaner
Household ammonia is dilute ammonia, which is also an ingredient of numerous other cleaning agents, including many window cleaning formulas. In addition to use as an ingredient in cleansers with other cleansing ingredients, ammonia in water is also sold as a cleaning agent by itself, usually labeled as simply "ammonia". It may be sold plain, lemon-scented (and typically colored yellow), or pine-scented (green). Commonly available ammonia with soap added is known as "cloudy ammonia".
Alkyl amine
In industry, aqueous ammonia can be used as a precursor to some alkyl amines, although anhydrous ammonia is usually preferred. Hexamethylenetetramine forms readily from aqueous ammonia and Formaldehyde. Ethylenediamine forms from 1,2-dichloroerthane and aqueous ammonia.
Furniture darkening
In furniture-making, ammonia solution was traditionally used to darken or stain wood containing tannic acid. After being sealed inside a container with the wood, fumes from the solution react with the tannic acid and iron salts naturally found in wood, creating a rich, dark stained look to the wood. This was commonly used during the arts and crafts movement in furniture- a furniture style which was primarily constructed of oak and stained using these methods.
Food production
Ammonia is used as a leavening agent or acidity regulator and is classified by the food and Drug Administration as generally recognized as safe (GRAS). Its pH control abilities make it an effective antimicrobial agent.
Tobacco processing
According to Phillip Morris USA, quantities of up to 0.3% ammonium hydroxide are used in tobacco for flavor enhancement and as a processing aid.
Fishless cycling
Ammonia is used by aquarists for the purposes of fishless cycling, but this requires that there are no surfactants or scents, it should be colorless and shouldn't foam when shaken up.
Treatment of straw for cattle
Ammonia solution is used to treat straw, producing "ammoniated straw" making it more edible for cattle.
Laboratory use
Aqueous ammonia is used in traditional qualitative inorganic analysis as a complexant and base. Like many amines, it gives a deep blue coloration with copper(II) solutions. Ammonia solution can dissolve silver oxide residues, such as that formed from Tollens' reagent. It is often found in solutions used to clean gold, silver, and platinum jewelry, but may have negative effects on porous gem stones like opals and pearls.
When ammonia solution is mixed with dilute Hydrogen Peroxide in the presence of a metal ion, such as Cu2+, the peroxide will undergo rapid decomposition.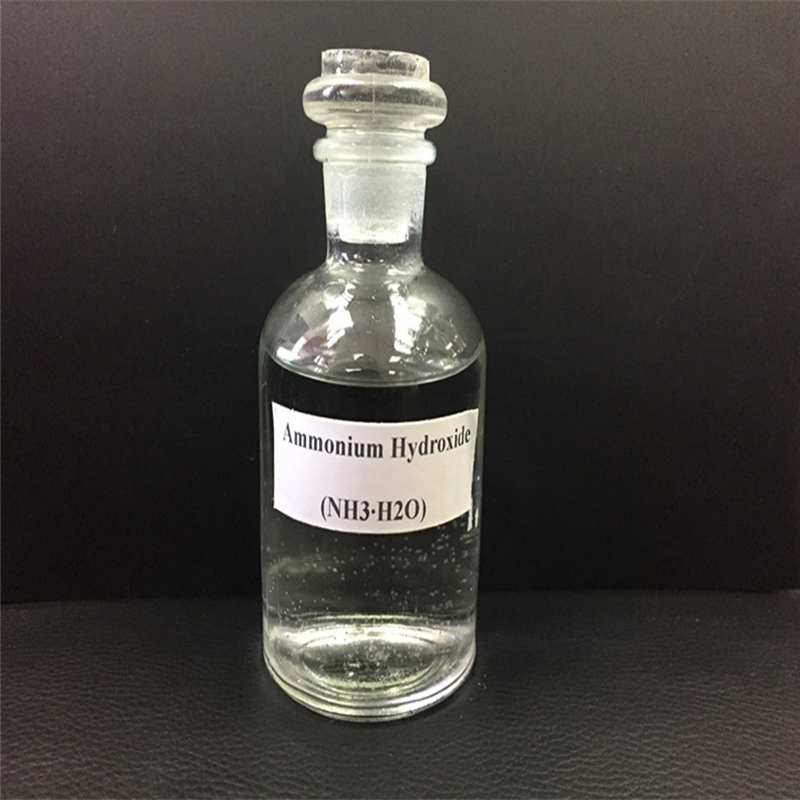 Specifications:
Items

Standard

Industry grade

Industry grade

NH3 %

20%

25%

Residue %

0.3%

0.3%

Chromaticity

80

80
Packing :
| | | | |
| --- | --- | --- | --- |
| Package | Drum No. | Net Weight per Drum | Net Weight per 20'FCL |
| IBC Drum | 20 | 900 KG | 18 MT |
| 25KG Drum | 700 | 25 KG | 17.5 MT |
Contact information: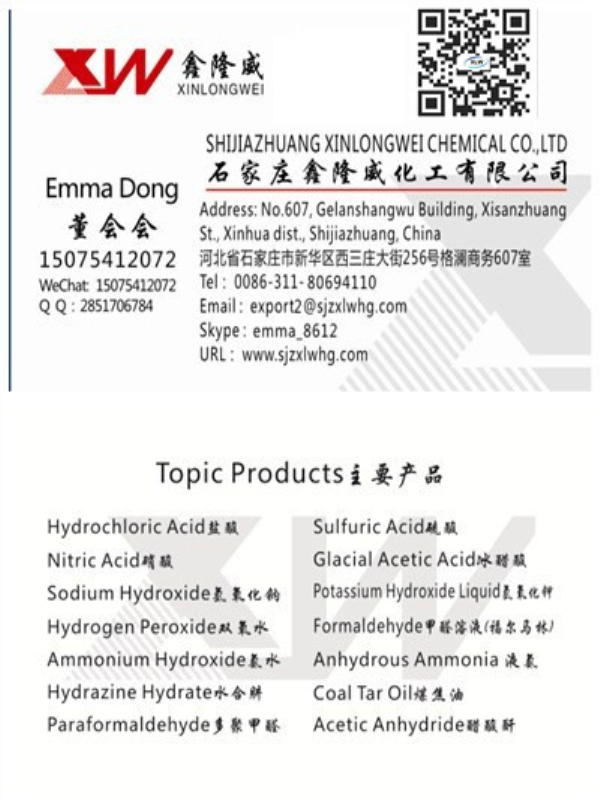 Looking for ideal 25% Aqueous Ammonia Manufacturer & supplier ? We have a wide selection at great prices to help you get creative. All the 20% Aqueous Ammonia are quality guaranteed. We are China Origin Factory of Tech Ammonium Hydroxide. If you have any question, please feel free to contact us.
Product Categories : Industry Chemicals > Textile&Leather Chemicals